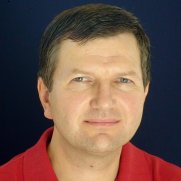 Steve Teleki has 30+ years of wide-ranging experiences in the software industry (resume, highlights). He deeply understands people, technology, and business and is well positioned to operate at the intersection of these. He is passionate about creating high-quality software within people, technology, budget, and time constraints. He focuses on understanding and improving both individual and team software development performance. He believes that every developer can increase his or her software development performance way beyond what commonly assumed possible.
Steve served in a variety of roles, including: Vice President for Software Engineering, Senior Director of Engineering, Director of Engineering, Software Quality Director, Program Director, Software Process Director, Development Team Leader, Senior Software Engineer, User Interface Designer, Usability Specialist, Software Developer. As an executive he lead organizations through many successful releases; mentored managers, architects, developers. As a developer he wrote software that shipped in over 40 million copies worldwide.
His understanding of people, technology, and business makes him uniquely capable of building outstanding software organizations. He is a leader who is also a coach and mentor to development and testing teams. Under his mentorship software engineers have improved their performance in areas of software project planning, personal software process measurement, software design, and implementation.
Outside work he served as Chair (2002-2004) and Program Chair (2005-2007) of the IEEE Computer Society, Austin Chapter. He lives with his wife and three daughters just outside of Austin, Texas. You can reach him by sending email to steve@teleki.net.